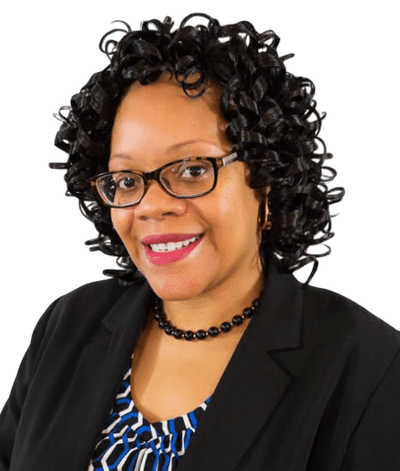 A Message from Our President
I clearly understand that the unforeseen can happen and believe everyone deserves a second chance to improve their credit and open the doors to real wealth and prosperity. Moreover, I know that bad things happen to good people, and I am dedicated to helping others recover their good name.
I have 30+ years of experience in finance, credit, and taxation and an MBA from Belhaven University. Once a bankrupt single mom due to identity theft coupled with a job loss, I recovered from bad credit, so I am more than qualified to change your credit situation. Most companies talk the talk, but I have walked the walk!
In addition to specializing in credit repair, I am the owner of the only income tax preparation firm in Fayetteville, Georgia accredited and 'A+' rated by BBB of Metro Atlanta,
Best Services Unlimited LLC
. We are federally licensed to represent taxpayers in all 50 states.
Your financial health revolves around your credit score, making it imperative that the information your credit report contains is as accurate and up-to-date as possible. Become a member of our proven system, to eliminate any inaccurate, obsolete or erroneous accounts on your credit report. We'll teach you the exact information you need to provide to the credit bureaus to use the Fair Credit Reporting Act to your advantage and dispute the mistaken negative ratings that may be preventing you from obtaining new credit when you need it most.
Lower your interest rates, avoid high late fees, save money and advance your credit opportunities.
| | |
| --- | --- |
| | The path to your personal financial goals begin with smart money management. The more you know about credit and debt, the easier it becomes to make sound financial decisions. myCredit System is a financial literacy program designed to increase your financial skills in the subject of credit and debt. |
myCredit System Includes.........



26 Step by Step How To Repair Your Credit Videos
4 Rounds of Dispute Letter Templates
Re-establishing new credit via little known sources




Income Shifting Strategies for producing increased cash flow
Minimize Expenses Tool
Debt Elimination Tool
Investment Calculator
Receive a walk through of the entire credit repair process; everything from pulling your personal credit report, writing disputes, mailing certified letters, follow up and even credit rebuilding. The myCredit System provides the best training and education to help eliminate the financial burden of debt and negative credit. Increase your credit score and get on track with your personal finances.
One time payment of only $69.95